Camping is a great way to get away from everyday life and spend time in the great outdoors as you please. With the recent camping boom, not only family campers but also outdoor beginners enjoy camping, and some are even into solo camping! One of the essential tools for camping is a lantern. We will now introduce the types of camping lanterns and popular products that we recommend.
What Types of Lanterns Are There?
Lanterns that illuminate camp sites at night can be divided into four types according to the fuel used: LED, oil, gasoline, and gas. Please compare the number of people, the place to place them, brightness, and ease of use before making your choice.
LED Lanterns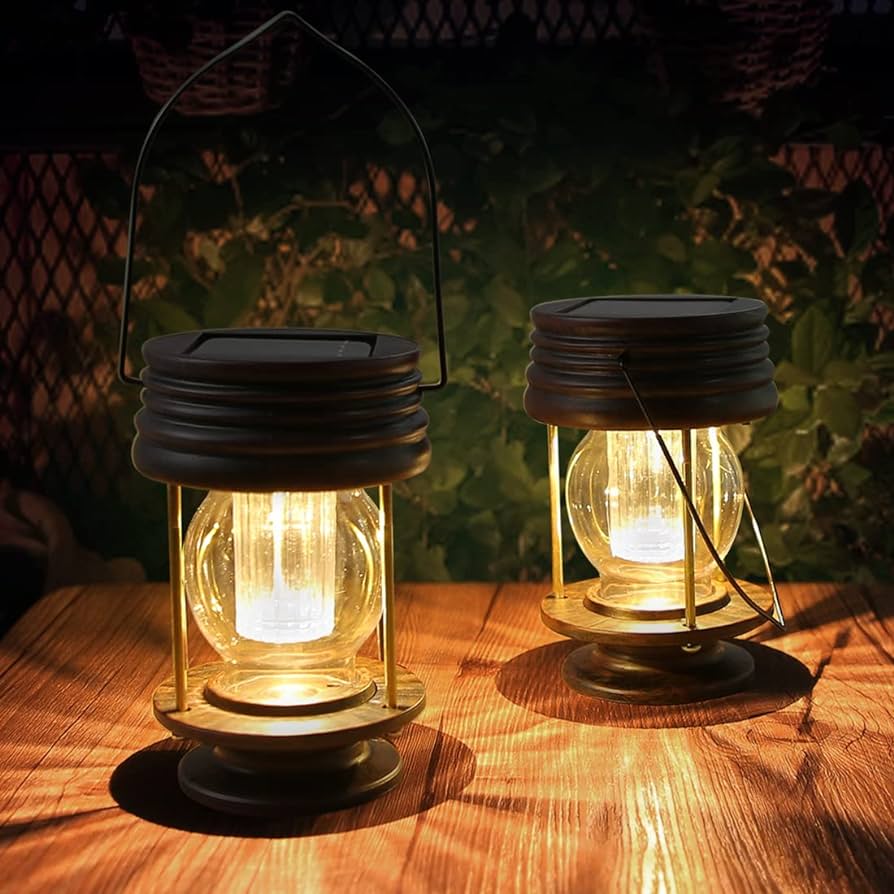 Lanterns that use electricity as energy, such as dry cell and rechargeable types. Whether you are a beginner or an experienced camper, you must have one of these LED lanterns with you. Since they do not use fire, they can be used safely in tents, and there are a wide variety of types, including those that change the color of the light and those that emit a flickering, flame-like light. Recently, multifunctional products such as USB ports, speakers, and manual power generation are also available.
Advantages
Easy to use, safe, and compact. They can be used in tents because they light up at the touch of a button, do not generate heat like fuel-operated lanterns, and do not emit carbon monoxide. It can be used inside a tent because it does not generate heat like a lantern that uses fuel and does not produce carbon monoxide. In addition, the high design quality makes it popular for use as an interior lighting fixture and for disaster relief.
Disadvantages
Daylight-colored lanterns may look artificial and dazzling. Rechargeable lanterns need to be recharged in advance, and battery-type lanterns require replacement batteries to be carried with you.
Oil Lanterns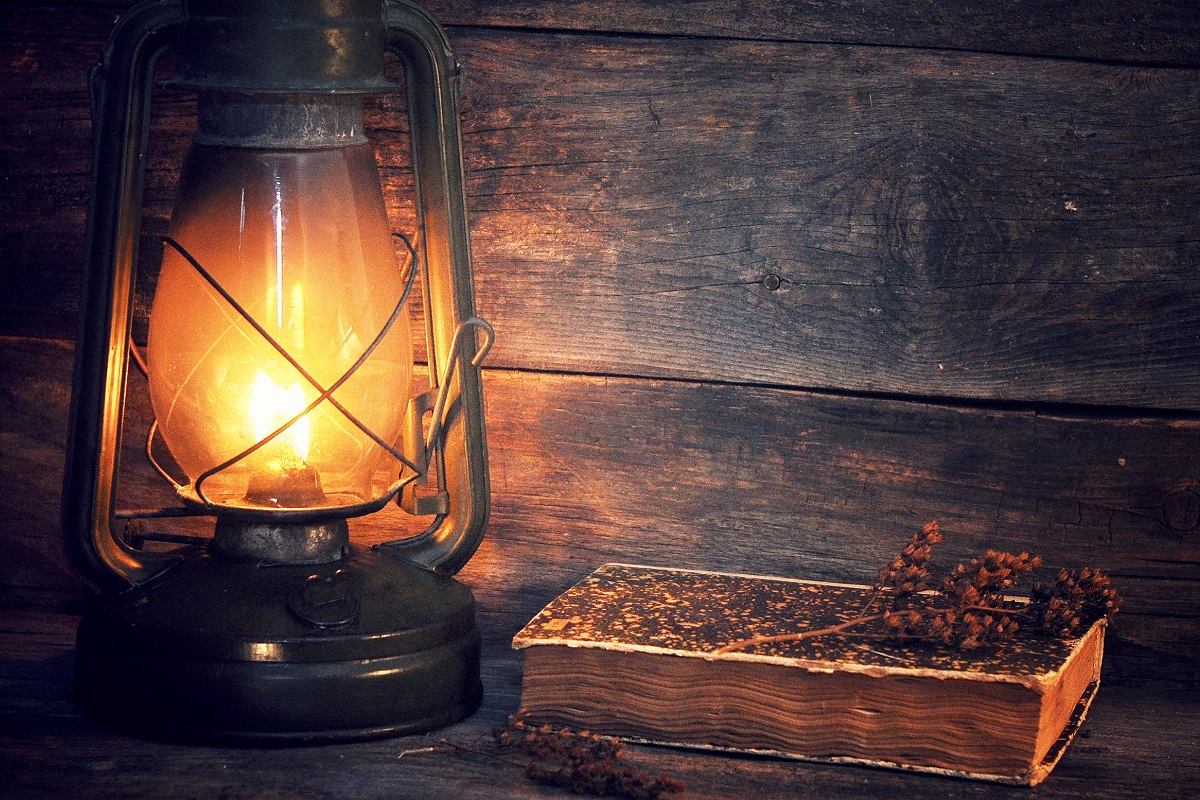 As the name suggests, these lanterns use kerosene or paraffin oil as fuel. Compared to gasoline or gas, kerosene is the least expensive and lasts the longest, so it can be used for a long time. The flickering flame, like that of a candle, is another attraction. Many lanterns have stylish, antique-style designs.
Advantages
The flickering flames of these romantic lanterns enhance the atmosphere of camping. The use of kerosene keeps running costs down, and maintenance is relatively easy.
Disadvantages
Since it is not bright, it cannot be used as the main lantern to illuminate the entire dining table. Also, they cannot be used inside tents because of the risk of carbon monoxide poisoning. Besides, the use of kerosene gives the lantern a distinctive odor and soot may be emitted during use.
Gasoline Lanterns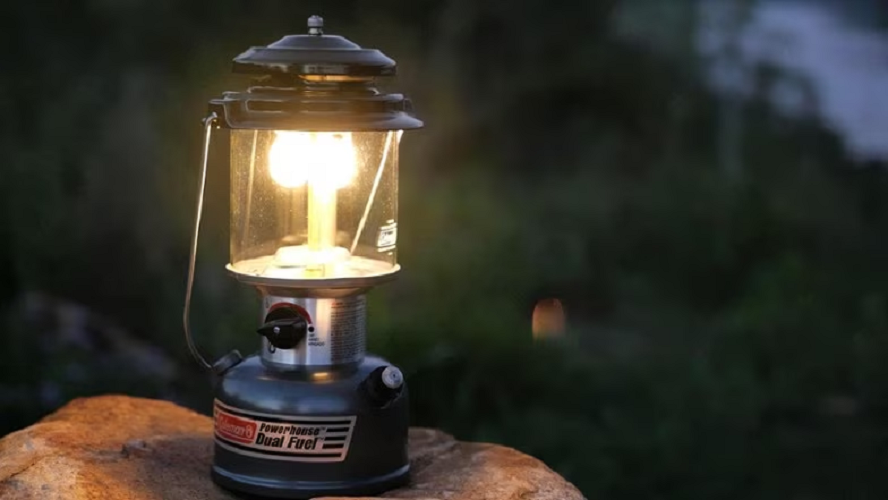 These lanterns use white gasoline as fuel and have a large and bright light output. The most distinctive feature is that they require "pumping" when in use. Pumping creates high pressure in the fuel tank and causes the gasoline to blow out from the ignition, resulting in a warm and stable light. The combustion time is also long, and stable firepower can be maintained even in winter.
Advantages
Large light output and stable firepower can be maintained even in cold climates. Depending on the capacity of the fuel tank, the light lasts for about 10 hours, and overnight camping does not require additional fuel.
Disadvantages
The mantle (the filament in a light bulb) is fragile, so be careful when carrying a spare. Because they use fire, they cannot be used inside a tent.
Gas lanterns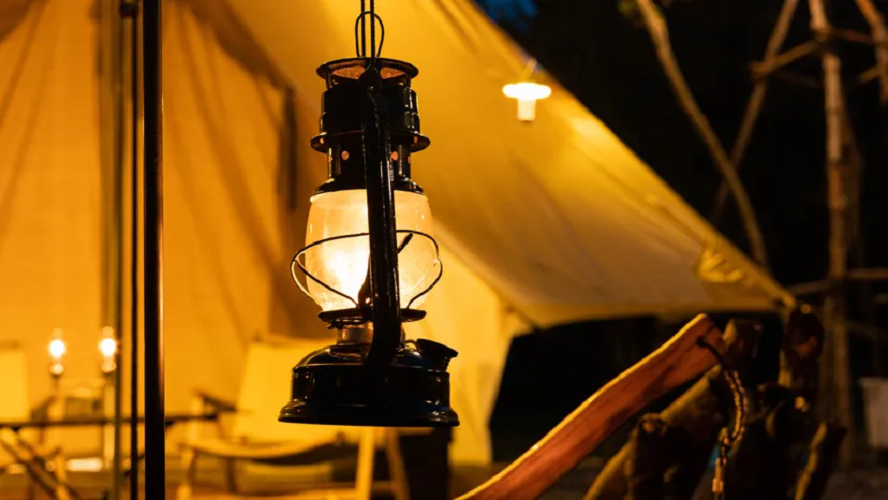 Lanterns fueled by gas canisters called "OD cans" or "CB cans. The OD can is a special cartridge designed for outdoor use. CB cans" are manufactured to the same standard as the gas canisters used in household cassette stoves. They have a large amount of light and provide gentle illumination. Like gasoline lanterns, they use a mantle, but are easier to use.
Advantages
High light output and easy to replace the gas canister as fuel. It is easy to use, even for beginners, as it does not require pumping like gasoline lanterns.
Disadvantages
Short burning time is a drawback. Although it varies from lantern to lantern, a standard size gas can provide a continuous burn time of about 5 hours. In cold climates, the gas can may get cold and be difficult to ignite. Cannot be used inside a tent due to the risk of fire or monoxide poisoning.
Recommended Camping Lanterns
CAMPING MOON Gas Candle Lantern T-1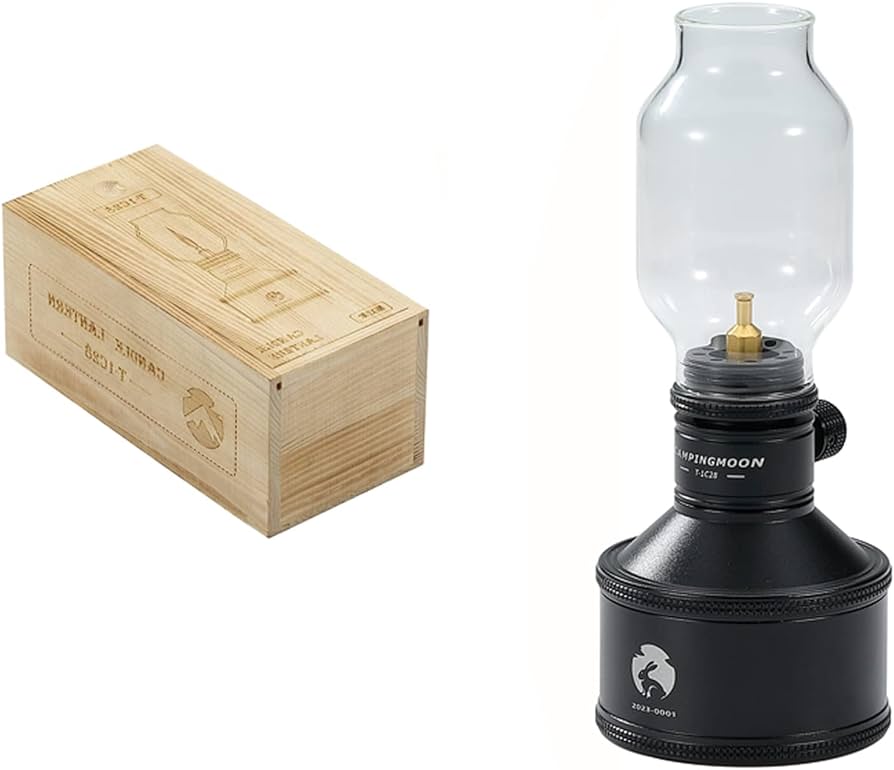 With a square-shaped body that does not require a mantle to serve as a light source, this lantern is just the right size to be utilized as a sub. The main body is made of aluminum alloy with precision machining and has an attractive high quality feel. It is a look that one would want as camping gear.
The flame flickers like a candle, and watching it makes one's spirits soar. The flame power can be easily adjusted with a single dial, so even beginners will find it easy to handle. The lantern comes with a stylish wooden case to protect it and make it easy to carry around.
SM SunniMix Hurricane Lantern
The look and feel of this lantern is the hurricane lantern itself, with a vintage element. This is a good choice for those who want a traditional, quaint lantern such as a hurricane lantern. The reasonable price is especially attractive, and it is perfect for when you want to try out and use a burning lantern.
The main body is made of metal to ensure a certain degree of rigidity, and the heat-resistant hoya is made to withstand rain and snow without cracking. Simply placing it on the table and watching the flames flicker will give you a real camping experience.
Coleman One Mantle Lantern 286A740J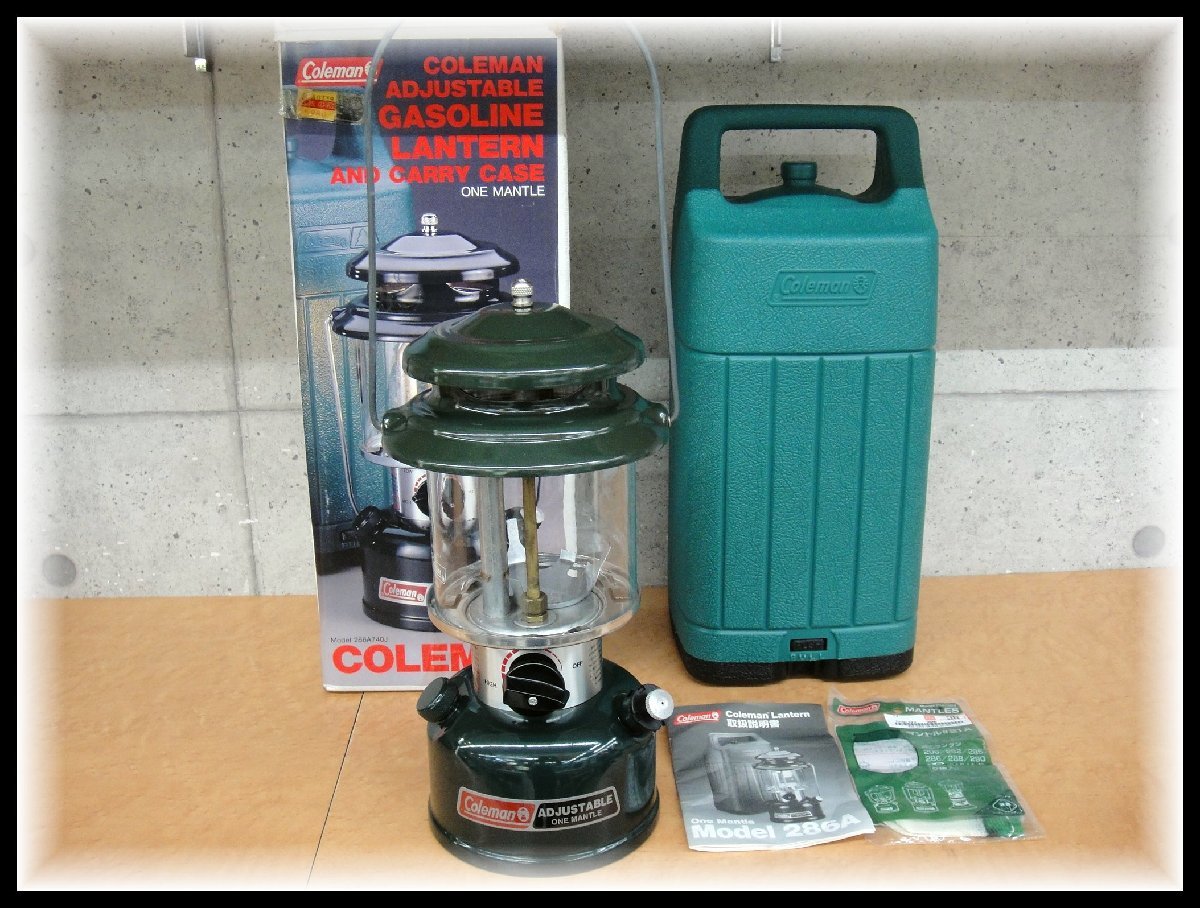 The Coleman One Mantle Lantern has a single mantle, but its brightness is equivalent to 130W, making it strong enough to illuminate the entire site. Although it uses only white gasoline as fuel, it burns stably even at low temperatures, making it a good choice for those who want to take on the challenge of serious camping in the winter.
It is easy to carry as it is positioned in the mid-size range of Coleman's lineup of gasoline lanterns. It can also be enjoyed as a table lantern with a reflector. With maintenance, it will become a lifetime piece of gear.
GENTDS EX-1300D
A battery-powered LED lantern that can produce a variety of light to create a space. In addition to the three color adjustment functions of white, daylight white, and warm colors, the brightness can be adjusted steplessly by turning a dial. It also features a "candle mode" that reproduces the random flickering of a candle flame. There is also a "slow lighting switch" that slowly brightens or dims the light, recommended for those who are particular about creating atmosphere.
In addition to a maximum brightness of 1300 lumens, which is enough for use as a main lantern, there is also a battery indicator that makes it easy to see how much battery power is left; it is waterproof for daily use equivalent to IPX4 and has a continuous lighting time of up to 350 hours, which is enough for outdoor scenes.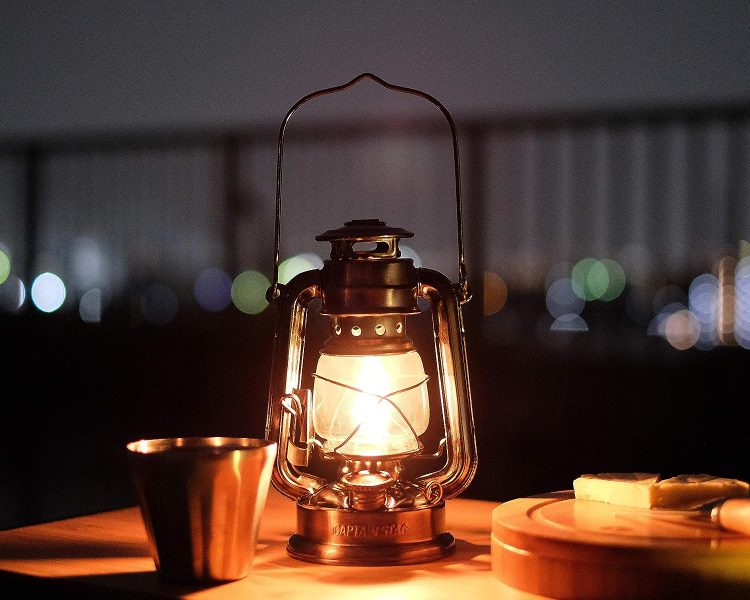 How was it? This time, we introduced a must-have item for camping: the lantern. Some people collect lanterns not only for lighting, but also to create an atmosphere, or because they like lanterns. We hope you will choose the lantern of your choice for your own use and enjoy your camping experience even more brightly.