LED lanterns can be used to brightly illuminate an entire campsite or safely inside a tent. Recently, LED lanterns with stylish designs, compact yet bright lanterns, and solar-powered lanterns have been gaining popularity.
However, there are different points to consider when choosing an LED lantern for solo or family camping, and different lanterns offer different colors and strengths of light, such as white and warm, and different strengths and weaknesses in situations where they are used. Many people are puzzled by the question, "How do I choose the right one? Here, we introduce how to choose an LED lantern for camping.
How to Select an LED Lantern for Camping
For illuminating the entire camp site
The "camp site," the space where you pitch your tent at a campsite, is darker than you might imagine at night, so choose an LED lantern with a light output of 1,000 lm or more for the main LED lantern to be placed at the camp site. In addition, summer campers can place a high-luminous-intensity lantern a little farther away from the campsite to keep insects away. Since the camp site is smaller for solo camping, an LED lantern type with a light output of 1,000 lm or less is sufficient.
For gently illuminating the area around the table
As a space for eating at night, the table also needs a lantern. LED lanterns of about 200-300 lm that do not glare and gently illuminate the surrounding area are suitable for table lanterns. With the reflector that comes with the lantern, it will not shine brightly around the table, but will also gently illuminate the area around your feet, which tends to be in shadow with the main lantern alone.
For use inside a camping tent
For "tent lanterns" used inside tents, we recommend LED lanterns with stepless dimming. The intensity of the light can be adjusted to your preference, so you can use it as a gentle light when you go to bed and not feel dazzled. If you only need a gentle light to illuminate your bedside, you should choose an LED lantern with about 100 lm.
Some LED lanterns can be used for 30 hours or longer. This is especially attractive for family camps, where children may wake up during the night to use the restroom or rehydrate, so it is possible to leave the lantern on throughout the night. Smaller sizes are also available, so they can be hung inside a tent to illuminate the entire area.
It is convenient if the brightness can be adjusted from 100 to 1,000 lm
The lumen is a typical unit for indicating brightness. Lumen represents the total amount of light emitted from a light source in 360 degrees, and is often used as a unit for indicating the brightness of LED lighting. The higher the number, the brighter the light.
For solo camping, we recommend LED lanterns that can be adjusted from 100 to 1,000 lm. They are easy to use in various situations from cooking to sleeping.
More than 7 hours is enough for one night of camping
The length of continuous lighting on a single charge is also an important point to check. 7 to 8 hours of continuous lighting is sufficient for one night of solo camping. Some LED lanterns have a continuous lighting time of over 30 hours and are suitable for family camping or for two or three nights in a row.
Check if the lantern has a "flickering light mode"
If you want to create a more stylish atmosphere at your campsite, check if the LED lantern is equipped with a "Fluctuating Light Mode. Fluctuating light mode is a mode that can reproduce light that looks like a real flame. The flickering light will further enhance the atmosphere of your camping trip. We recommend LED lanterns with a flickering light mode for people who want to gently light up the campsite with a real fire like a gas lantern, but feel uneasy about handling fire.
Recommended Lanterns
BareBones Living Beacon Light LED
There are many LED lanterns that are very attractive, "easy and safe to use," "rechargeable and economical," and "bright enough for your needs." Among these, the Beacon Light LED is one that has changed the image of LED lanterns. It has a massive, antique-style design and a convenient dimming function, unlike many LED lanterns that have a plastic feel. It is also a lantern that can be used by any style of camper due to its unbelievably brightness from the size of the main body. Also, because it is a rechargeable lantern, there is no need to change batteries, and the overall cost performance, including maintenance costs, is high even if the lantern is used for a long period of time!
Coleman Camping Lantern Hanging E-Light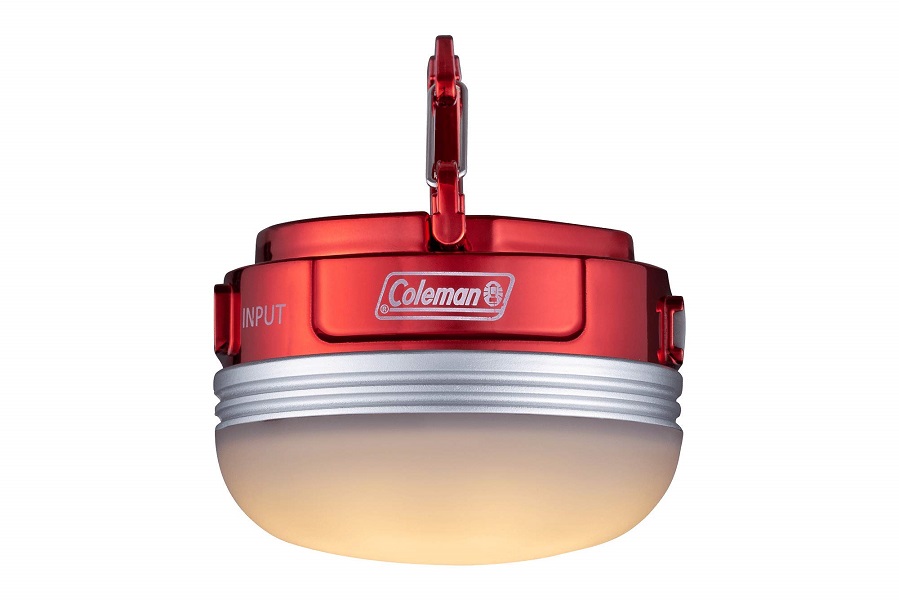 This compact hanging light is convenient for illuminating the front room of a 2-room tent. It is lightweight at approximately 130g, so it is attractive because it is hard to put a load on the prop or other parts. The bottom of the light is magnetic, so it can be attached to metal poles.
In addition, despite its mini 7 x 5 cm body, the built-in lithium-ion battery allows for approximately 10 hours of continuous lighting even at high power. It is a powerful item that can also be used as a mobile battery in an emergency. The lantern can be hung to illuminate the entire area from above or placed on the floor to illuminate the feet. 40 hours of continuous lighting is possible in Low mode, so it can be used as a nightlight in a tent.
SZSS LED Lantern Camping Lantern USB Rechargeable
This 2-way lantern can be used as an LED lantern when placed vertically, and can also be used as a flashlight when the handle is attached horizontally. It can be USB-charged in a car equipped with a railroad car charger, so it is useful when you need light to work on in the car or as a flashlight for in-vehicle use. It is compatible with solar charging as a backup and has a mobile battery function, making it perfect for emergencies. The cover part can be folded into the main body, making it easy to store and carry.
The maximum brightness is 1,000 lumens. It is brilliant enough not only for use in a tent, but also for use indoors during a superpower outage. This product is suggested not only for exterior use but also for disaster prevention.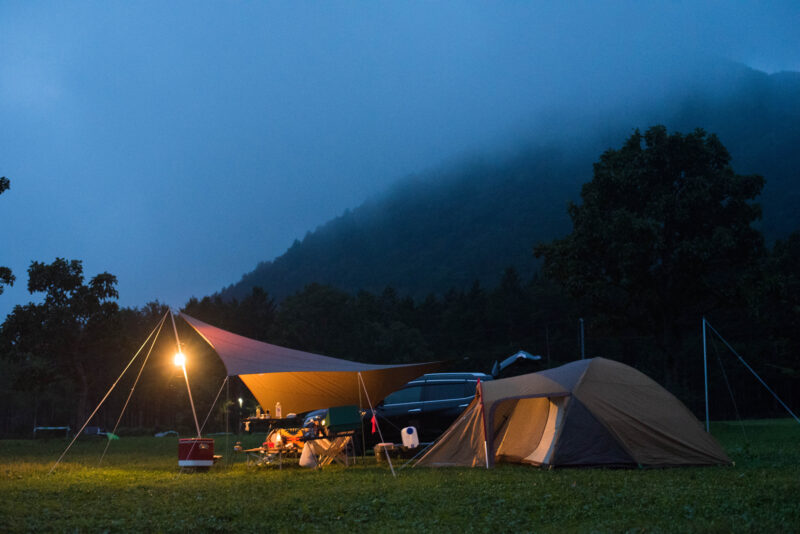 Lanterns are an indispensable necessity for a night of camping, and each type has its own suitable use. They can be used to illuminate the entire camp, to gaze at the gentle light, and to enjoy a variety of other activities.