When it comes to cooking and eating outdoors, you may be wondering what kind of tools you need. It is difficult for beginners to know what to bring and what not to use or, conversely, what to bring and what not to use!
How to Choose Cooking Gear for Camping
Check for portability
In addition to cooking gear, you will need many other items for camping. If you are traveling by car, you can carry even some bulky cooking gear if they can be stored in the trunk space. On the other hand, if you are traveling by public transportation or on foot, choose cooking gear that is as lightweight and compact as possible. It is recommended that you bring the minimum necessary amount of highly versatile products.
Check the right size for the number of participants
It is important to select camping cooking gear based on the number of participants. If the size is not appropriate for the number of people, it may not be large enough or may be too heavy to carry.
For cookers, 500 to 700 ml is sufficient for one person; for two or more people, we recommend 700 ml x the number of people. If there is room, cookers of different sizes can be prepared for a wider range of cooking.
For solo or small-group camping, compact cooking gear such as tabletop barbecue stoves and single burners work well. For larger groups, a standard barbecue stove or a Dutch oven that can cook a large amount of food at once is a good choice.
Another option is to prepare several small-sized cooking gear. In addition to the number of participants, consider the menu you would like to cook and other factors when making your selection.
Since the amount of luggage you can carry when camping is limited, choose cooking gear that can accommodate the menu you want to prepare. Deciding in advance what you want to eat will help you minimize the amount of luggage you need to carry. If you plan to barbecue, a barbecue stove/grill is essential. A pot-type cooker is useful for ramen and stewed dishes. A versatile Dutch oven or skillet will allow you to enjoy a variety of dishes.
Choose items that are easy to store
When selecting camping cooking gear, check for ease of storage. This is important not only when transporting it, but also when storing it at home. We recommend choosing items that can be stacked or folded for space-saving storage. If you want to use your favorite items on a daily basis, try to choose items that can be used at home as well.
If you need more storage space or have a large number of items, a camping container is another option, as it allows you to store them all in one place and take them with you when you go camping.
Cooking Gear Storage Techniques
There are many storage techniques for camping cooking gear! How compact you can make your gear when camping is important. Here are some of the most common storage techniques used by experienced campers!
Prepare more stackable items!
Since cooking gear tend to be numerous, it is recommended to use items that can be stacked. For example, regular mugs tend to be bulky, so it is a good idea to use stackable mugs or sierra cups that can be easily stacked. Cookers and pots can also be stored neatly by choosing stackable designs.
Keep small items together in one box!
Dishes and other utensils of various sizes can be difficult to carry around. In such cases, we recommend that you divide them as small as possible into boxes, and then place those boxes into larger boxes in a "nesting" structure. This way, the storage space is clearly defined, and it is easier to put them in and out of the box.
No need to drain water with wire boxes!
We recommend using wire boxes, especially for storing dishes. It is a hassle to wipe dishes immediately after washing them and put them in a storage box, and it is not hygienic if they are not completely dry. In this respect, wire boxes have good ventilation, so they dry quickly even if they are put in wet. They also look stylish, so you can leave them out on the site without making them look lived in!
Recommended Makers of Camping Cooking Gear
snow peak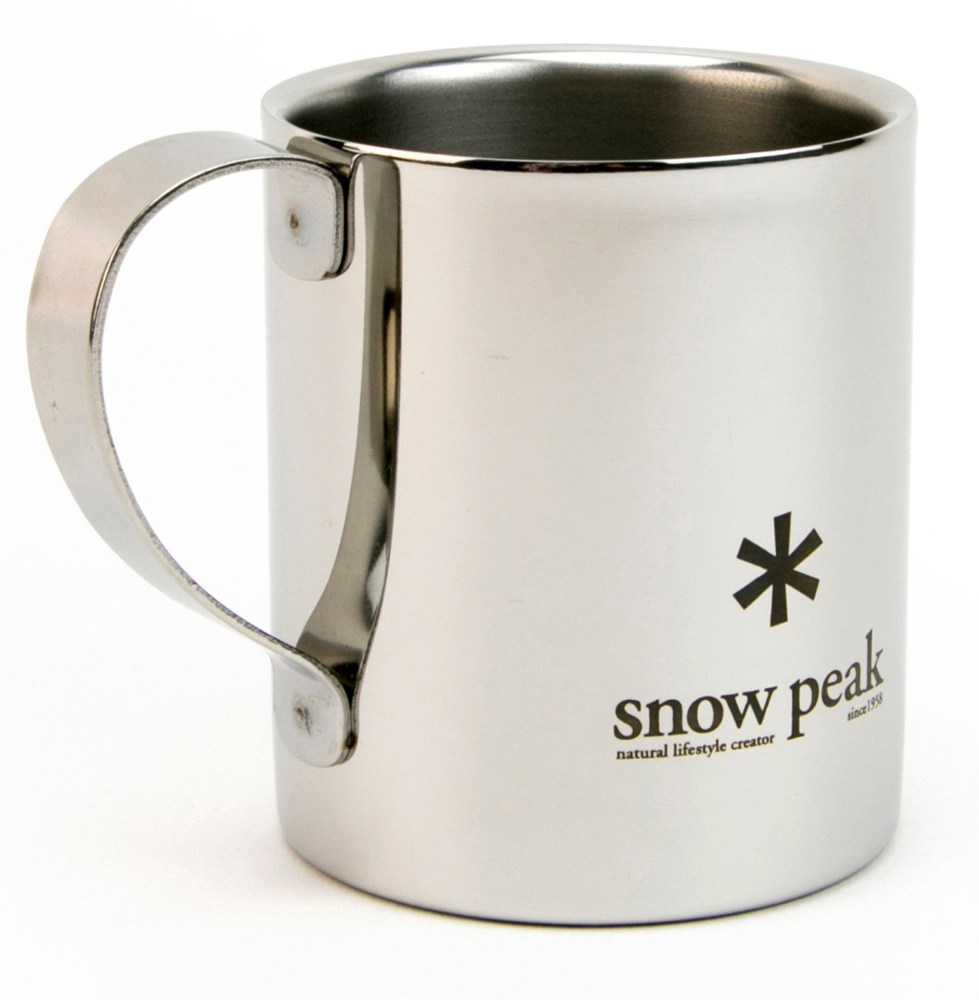 Snow Peak is an outdoor equipment manufacturer established in 1958. Headquartered in the heavy snowfall area of Niigata Prefecture, the company sells products that have been repeatedly hypothesized and verified under severe conditions. The appeal of their products is that they offer a wide range of high-quality camping gear with excellent practicality and durability.
Snow Peak's cooking gear is designed to bring out the best in food. They are easy to handle and carry, yet functional enough to be used at home as well. We recommend this manufacturer to those who want to have a lineup of cooking gear that is carefully selected.
Coleman
Coleman" is an outdoor manufacturer born in the U.S. in 1901, and its superior quality is so attractive that lanterns from 100 years ago can still be used today. The company offers a full lineup of items that can be used for a long time, with excellent after-sales service and repair parts. Coleman's cooking gear has a wide range of items that can be used for both solo and family camping. You can easily find your favorites in our lineup.
Recommended Camping Cooking Gear
Coleman Road Trip Grill LXE-J II 2000017066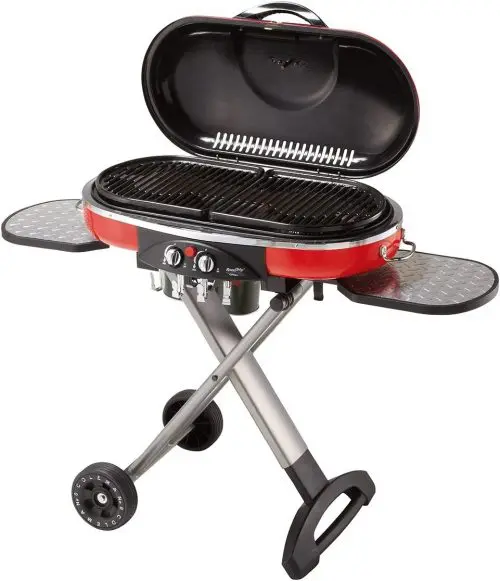 This is a gas-powered barbecue grill that is easy to use. The battery-powered igniter makes for easy ignition, and there is no need to clean up after charcoal or wood. A side table is provided for convenient storage of condiments and other items. The cooktop is wide enough to comfortably accommodate a large group of people.
A lid is included and a thermometer is also included. You can enjoy a variety of cooking such as oven cooking and steaming. The legs are equipped with wheels for smooth movement. This reduces the burden of carrying the cooktop.
The lid and cooktop can be removed for easy cleaning. It is useful not only for camping, but also for barbecuing at home in the garden.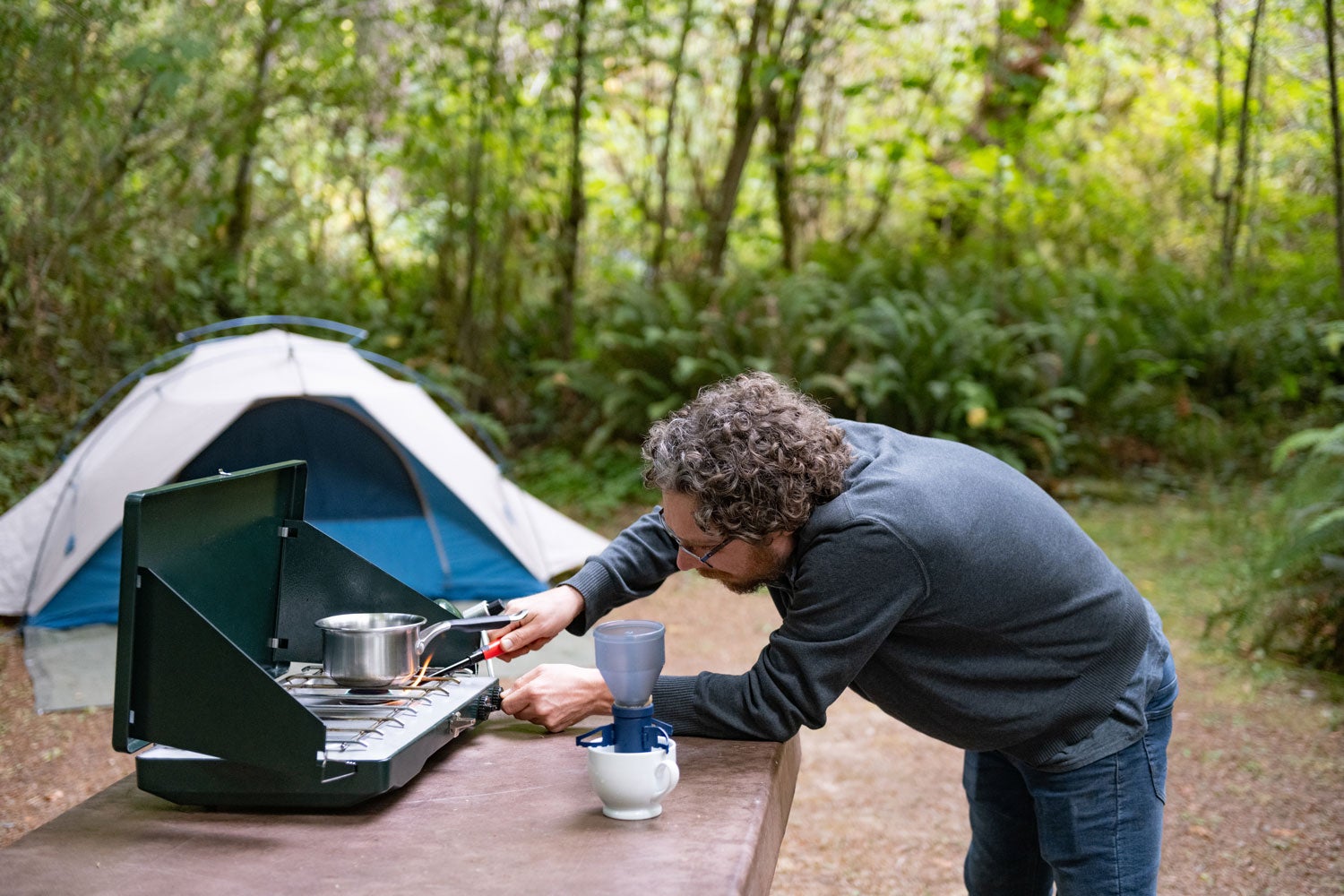 Camping cooking gear is indispensable for cooking at camp sites. There are various types of cooking gear, including barbecue stoves, cookers, gas burners, Dutch ovens, and skillets, but it is important to choose the one that best suits the food you want to cook and the number of people in your party. Find your favorite camping cooking gear to make your own delicious camping meals.