Summer is a great season for beginners to make their hiking debut, as the weather is relatively stable. In this issue, we will introduce how to choose the right clothing for summer hiking so that beginners can enjoy summer hiking safely, securely, and comfortably.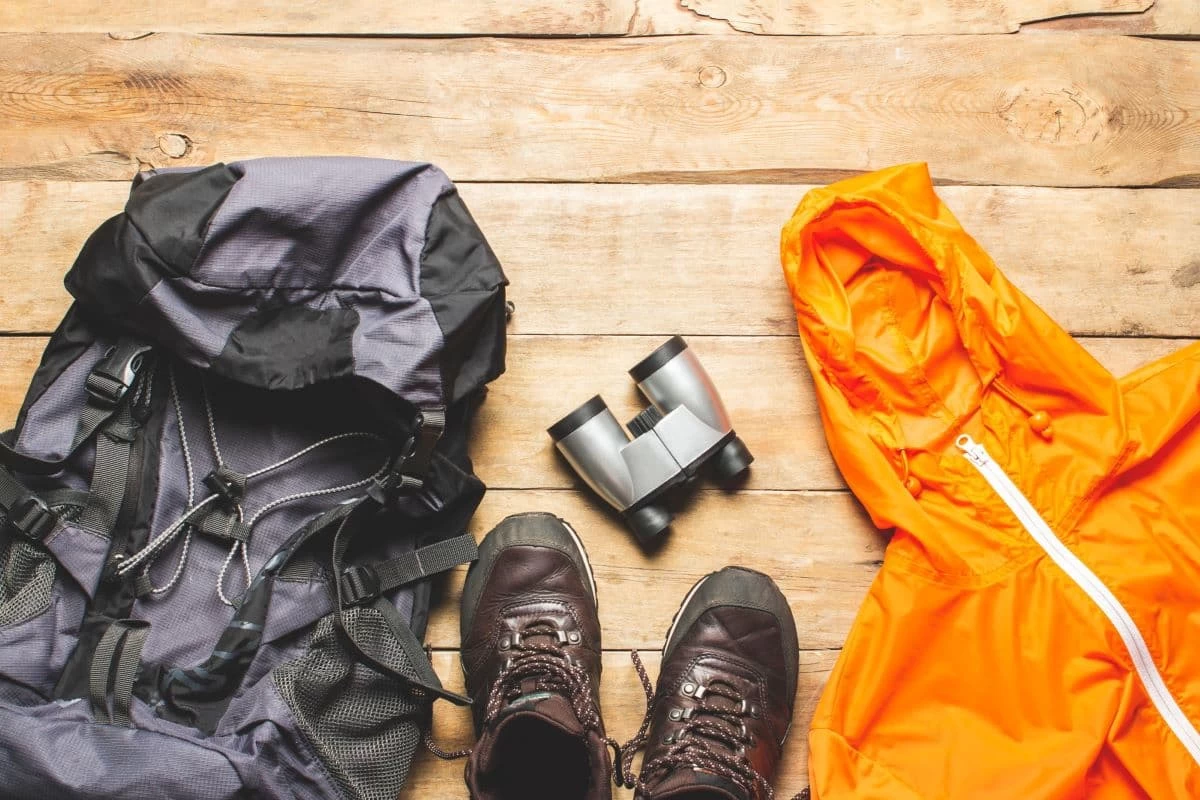 Many of you may be taking advantage of summer vacations and other major holidays to try something new. There are a few things to keep in mind, such as hydration, but as long as you keep those things in mind, you can enjoy the fresh green nature that is so vivid in summer. However, hiking in summer requires a different body temperature adjustment than hiking in the city. To enjoy hiking in comfort, you need to be careful about what you wear.
Summer style hiking tops
Here are some recommendations for summer hiking clothing and how to choose a top. We recommend that you purchase tops from a specialized hiking brand if possible, but recently, low-priced, high-quality tops are available at UNIQLO, Workman, etc. If you are not sure if you will continue hiking for a long time, or if you want to start with a reasonably priced top, we recommend that you purchase one from a professional hiking brand.
Base layer
For summer base layers, choose clothing that is dry, comfortable, sweat-absorbent, quick-drying, and prevents perspiration from cooling off. Since summer hikers often walk in just a T-shirt, choose one designed to be worn alone.
Middle Layer
A summer middle layer is your action wear while hiking and warm clothing during breaks or when it is cold. It is used to maintain body heat in a mountain environment where the climate can change rapidly. Buttoned shirts and full zipper-type shirts that are easy to put on and take off are recommended for temperature control.
Outer layer
Rainwear is recommended as an outer layer in summer. Even in summer, rainwear is an important item in hiking and is useful in windy or rainy weather.
Summer Style Bottoms for Hiking
If you are hiking, it is recommended that you prepare hiking pants. Hiking pants have many features that make them superior to pants for everyday use. Recently, stylish pants with designs that can be used in everyday life are also available. Here we will introduce the features of hiking pants and how to choose the right pants for each item. We hope you will find the perfect pair of pants to suit your needs and enjoy hiking more comfortably.
Underwear
Just like the upper body, the lower body also has layers. Since the lower body is moved more than the upper body, fabrics are easily damaged, so if you can find affordable mesh ones such as those from Uniqlo or Workman, that is OK. Avoid cotton-like materials, as they do not dry quickly and can induce dampness and sweating. If you are on a budget, you may want to consider a hiking brand. The comfort is worth the price.
Tights
In recent years, more and more people are layering tights with short-circuit pants, especially during the summer. There are two main types of compression tights used in hiking: support leotards and compression tights. Support leotards apply pressure to muscles to support movement and protect joints to prevent combat injury and tighten the burden on joints and muscles. Support tights support the legs by applying hale to improve blood flow, making them to a lesser extent fatiguing and preventing swelling and cold. There are besides "hybrid types" that have both functions, but they are more expensive. Tights are also an item that supports and protects the body against injury, so please make sure you have the right ones for your hiking situation. Leotards maximize their functionality when they fit properly on the body. We recommend that you always try them on before purchasing.
Pants
Pants for hiking, also called trekking pants, are pants designed for hiking and outdoor use to make hiking comfortable. They are stretchy, making them easier to move around in than fixture pants, and their excellent breathability allows them to dry quickly even when perspiring, so they are comfortable without being sticky. In addition to their cold resistance, they are windproof to protect against wind and outside air, and water-repellent to repel even a moderate amount of rain.
Quick-drying properties are also an attractive feature. Trekking pants for hiking are known for their high functionality, but recently there has been an increase in fashionable designs, and more and more people are using them not only for hiking, but also for everyday items and outdoor scenes. There are standard long and short lengths, as well as hybrid types that can be detached below the knees with a zipper. Long pants protect the skin from twigs, grass, insect bites, etc., and are useful even in summer.
Other Items
Socks
One of the most important items of hiking clothing is socks, which support hiking on slopes in a variety of conditions for long periods of time. If you come to the mountains to have fun but end up with sore shoes along the way, what should be an enjoyable time will turn into a hellish one. Thick socks provide good cushioning and protection for your feet. Choose thick socks even in summer. Manufacturers offer a variety of highly functional socks, such as sweat-absorbent, quick-drying, moisture-permeable, and deodorant socks, so the trick to enjoying hiking is to choose the best material for the season and hiking scene.
Hats
For summer hiking, choose a wide-brimmed hat or cap. Summer hikers are more prone to heat stroke from direct sunlight, so it is recommended to wear a hat even though it may be hot. Also, as the altitude of the mountain increases, UV rays become more intense, and hats are very helpful in avoiding UV damage and preventing sunburn. In addition, hikers climb on slopes that are more difficult than usual, and even if they are careful, there is a small risk of slipping. Wearing a hat can protect your head and reduce the risk of injury. Hats are also recommended for hikers who want to look fashionable even when hiking.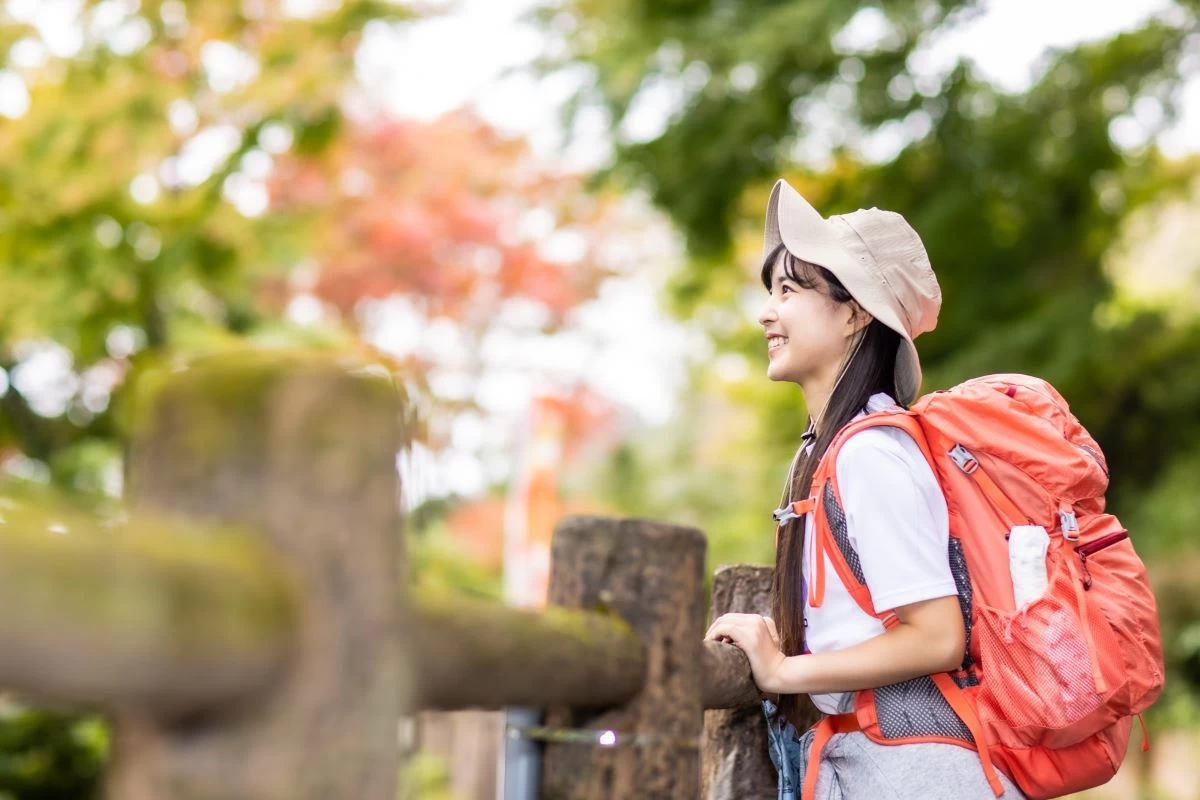 Even if you are hiking, you want to look fashionable! We understand that you want to be fashionable even when hiking. However, the most important priority in hiking attire is safety and security. It may seem a bit exaggerated to say that you should dress to protect your life, but mountain weather is changeable, and temperatures vary widely in this special environment. Depending on the altitude and wind strength, warm clothing may be necessary even in summer. Be sure to layer your clothing, even in summer, so that you can adjust according to the conditions. If you dress well, you can avoid the following problems.