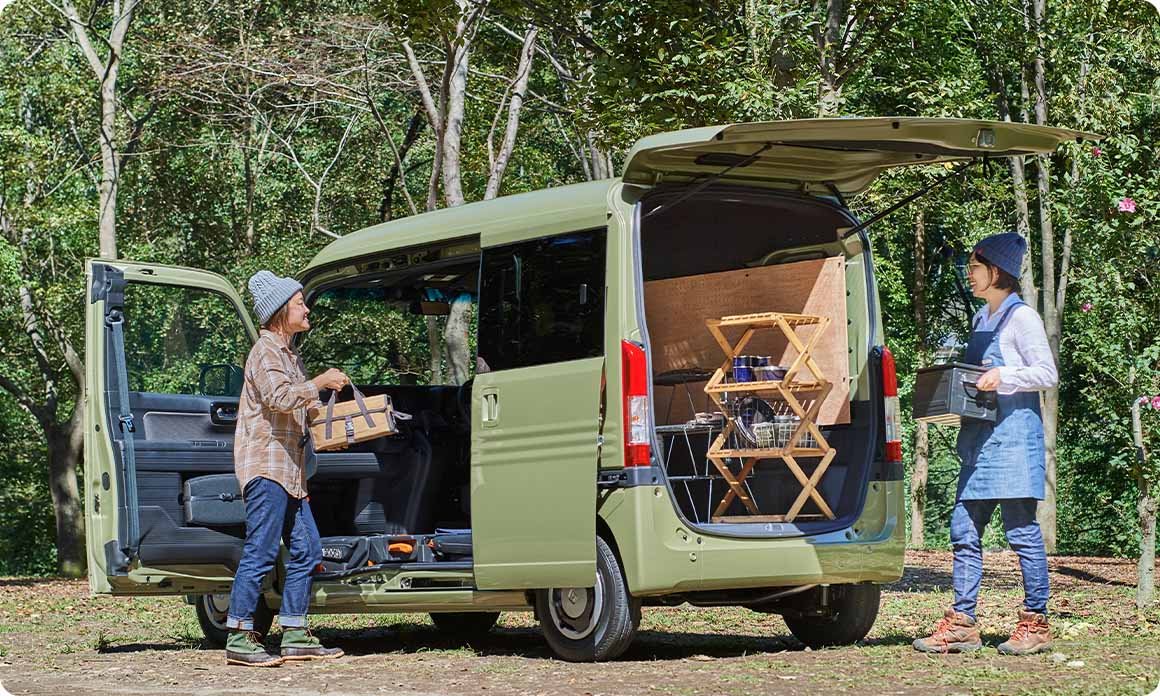 In recent years, as the popularity of outdoor activities has increased during the coronavirus pandemic, "sleeping in the car" a method of traveling while spending the night in a car, has attracted attention. The appeal of sleeping in a car is that you can travel freely while keeping accommodation costs low. In addition, recently there has been an increase in cars and goods that are easy to use for sleeping in the car, making it more enjoyable and comfortable to spend time in the car. This time, we would like to introduce some tips on choosing items that are recommended for those who are new to sleeping in the car.
Bedding
Mat
When you lie down to sleep in your car, depending on the car model, you may be concerned about small steps or gaps in the seat. Placing a mat on the seat will fill in any gaps or gaps, and the cushion will make it more comfortable to sleep on.
When choosing a mat, first measure the interior of your car and the width of the seats to confirm the size that will fit the mat. It is also important to consider the storage balance with other luggage and check the size when folded.
Products vary greatly depending on the material and thickness of the mat. There are different types of mats when installing them, such as foldable ones and air mats that can be filled with air automatically or manually. Consider purchasing a mat by considering its size, functionality, and balance when storing.
Futon/Sleeping Bag
The inside of a car is easily affected by the outside temperature, and depending on the location, it is not uncommon for it to get cold even in summer. By keeping a sleeping bag and futon with you along with your mat, you can rest assured in your car. Sleeping bags and futons have their own differences, so it's a good idea to consider factors such as comfort and seasonality.
One of the benefits of futons is that they are very comfortable to sleep on. During the cold season, you can stay warmer by using electric blankets and other measures.
However, compared to sleeping bags, they do have problems such as lower adhesion, and because they cannot be folded compactly, they are bulky when stored. If you want to prioritize storage, you may want to use a sleeping bag.
A major feature of sleeping bags is that they are easier to store than futons. In addition, it has a higher adhesion than a futon, so you can expect it to have a heat retention effect. On the other hand, compared to futons, it is somewhat difficult to turn over and get in and out of bed. There are several types of sleeping bags, as shown below, so it's a good idea to use the one that suits the season and purpose.
Blindfold Goods for Crime Prevention and Privacy Measures
By attaching curtains or shades to your car windows, you can hide them from the outside of your car, which is useful for crime prevention and privacy. Covering the windows also helps prevent heat and cold.
When choosing a cover, in addition to whether it can cover the window securely, the ease of removal is also important. There are many products on the market that can be easily attached and removed using suction cups or magnets.
You can also make shades by DIY. It can be easily made from materials such as aluminum sheets, cloth fabric, and suction cups.
Goods to Protect Against Heat and Cold
Inside the car, which is easily affected by the outside temperature, it is useful to have items to protect you from the heat and cold. It would be a good idea to have the following items, mainly portable air conditioners, as items that can help you cope with the seasons without using an engine.
Measures against the heat: portable coolers, fans, sunshades/curtains, cold pillows, etc.
Measures against the cold: portable heaters, hot water bottles, electric blankets/warmers, etc.
Additionally, during the winter, the temperature difference between the inside and outside of the car increases, which can increase the humidity inside the car and cause condensation. Moisture can cause mold and odors inside your car, so be sure to wipe off any condensed water and ventilate your car regularly. Take measures to dehumidify the car by installing screens on the windows to provide ventilation, or using a fan or circulator to circulate the air inside the car.
Portable Power Supply
A portable power source is a storage battery that can be carried around. By storing electricity inside, you can supply electricity to electrical appliances. Although the functions are similar to mobile batteries, portable power supplies often have high output and can be used with home appliances that consume a lot of electricity, so they can also be used to charge smartphones and use home appliances.
Portable power supplies vary in battery capacity and rated output depending on the product, and the price changes depending on the capacity, so it is a good idea to choose a device based on the type of home appliance you will be using.
Even More Comfortable with Cooking Appliances
Having cooking appliances will expand the range of cooking you can do while sleeping in your car. If you have cooking appliances such as a portable refrigerator, small rice cooker, or electric kettle, you can eat warm food in your car without using a fire.
By heating retort foods and frozen foods in a portable microwave oven, you can eat rice without soiling your plates and utensils, and you can also cook local ingredients using an electronic/cassette stove. Why not try the food that can only be enjoyed while sleeping in your car?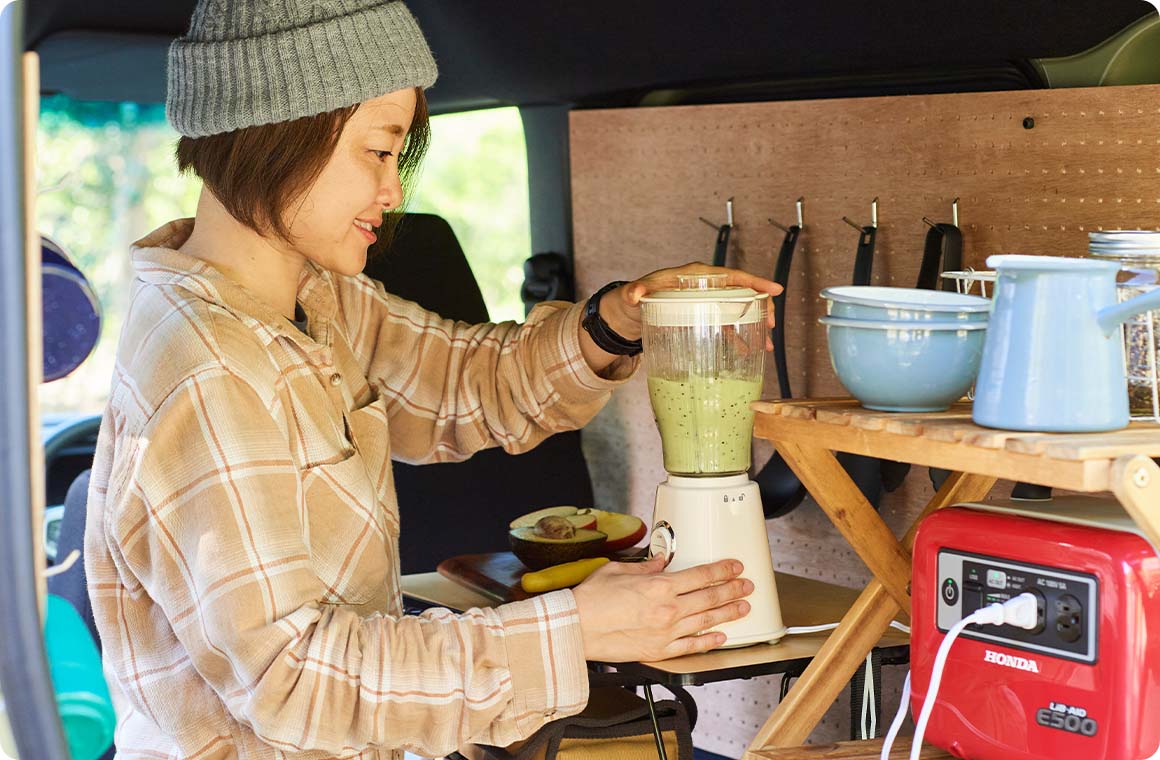 So far, we have introduced the points to consider when choosing must-have items for sleeping in your car. The appeal of sleeping in a car is that you can move freely. We hope you find your favorite car by creating a comfortable interior environment.